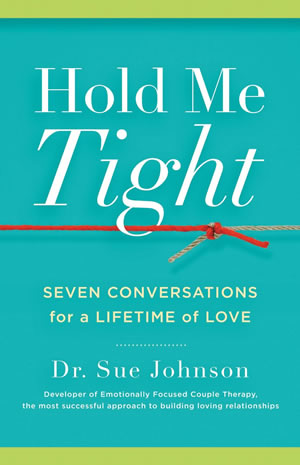 The Hold Me Tight program by Dr. Sue Johnson is renowned for its effectiveness. It has a research proven 75% success rate in improving relationships.
With the Hold Me Tight Couples' Weekend, you and your partner can experience this program while enjoying the beauty and serenity of a relaxing beach vacation.
Next date: January, 2020.  Click here for exact dates
Just imagine having that first cup of coffee in the warm sunshine… Watching palm trees wave in a gentle breeze… And inhaling the fresh sea air as you look out over the bay, where blue waves slowly lap against the shore.
In this peaceful setting – and with the guidance of a skilled therapist, Robin Morgan – you'll rekindle a wonderful sense of closeness and connection in your relationship.
How does it work?
The weekend retreat includes two full days plus one half day of thorough work on improving your relationship. During these sessions, Robin will teach you, along with 5-7 other couples, about each step in the process of the Hold Me Tight program.
The group sessions are solely for the purpose of learning. You are never required to speak in front of the group.
Most of the deeper work will take place during one-on-one exercises with your partner.
Again, no one is expected to share intimate details in front of the group.
What can you expect from this retreat?
As a result of this program, you and your partner can expect to:
Develop effective communication techniques
Work through unhealthy patterns of conflict, and break out of these patterns
Process and forgive old hurts
Renew your sense of desire, affection, and intimacy
Understand how to maintain a closer bond going forward
Once again cherish and appreciate your partner
Once again feel important, valued, and deeply loved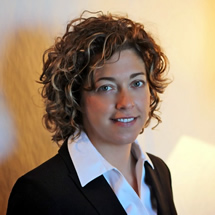 About Robin
Robin Morgan is a professional therapist with 10 years' experience helping couples build joyous relationships. She holds a Master's in Social Work, and was the first therapist in her region to be certified in Emotion-Focused Couple's Therapy, which is the foundation of the Hold Me Tight model. She will be your guide throughout the program.
The Hold Me Tight Couples' Weekend will be held at Casa Kootenay located in La Paz, Baja California Sur, Mexico. Casa Kootenay is the only bed and breakfast on the bay of La Paz, and features stunning views that overlook the bay.
The price for the couples' weekend will be $699 per couple or $925 including accommodations.
Testimonials
This workshop gave me new insight into myself, my husband and our relationship. Hold Me Tight has offered us hope and a light at the end of the tunnel. We will use this information to improve our relationship, not only as a couple but with our friends and children. ~ Krista L.

If anyone is looking to rekindle their relationship, get more honest and close with their partner this is the seminar for you. ~ T.K.

Everyone who is in a relationship should take this course with their partner. Everyone with a failed relationship in their past or a first or next relationship in their future should read the book. Emotion Focused Therapy is effective and enlightening, you learn about your partner and you learn about yourself. It will change the way that you look at the life you are living and teach you to create the life you want together.~ Anonymous

We learned the "conversations" that help us communicate our needs to each other, how to recognize and improve the dialogues and patterns (and raw spots) we fall into that inhibit our closeness, how to reconnect after a bump in the road, and to heal past injuries that over time can close your heart off to each other. Beyond traditional couple therapy. Very satisfying results. ~ Jim and Marie-Jeanne
Register now
Or call Robin for more information and additional retreat dates - (250) 863-7863